We're all familiar with the sight of traditional solar panels by now (just take a look at our timeline...), and they remain the standard for the kind of projects we undertake to bring renewable energy systems to homes and businesses in Spain.
You may have even seem some smaller variations, such as a portable unit with which to charge your mobile phone or camera.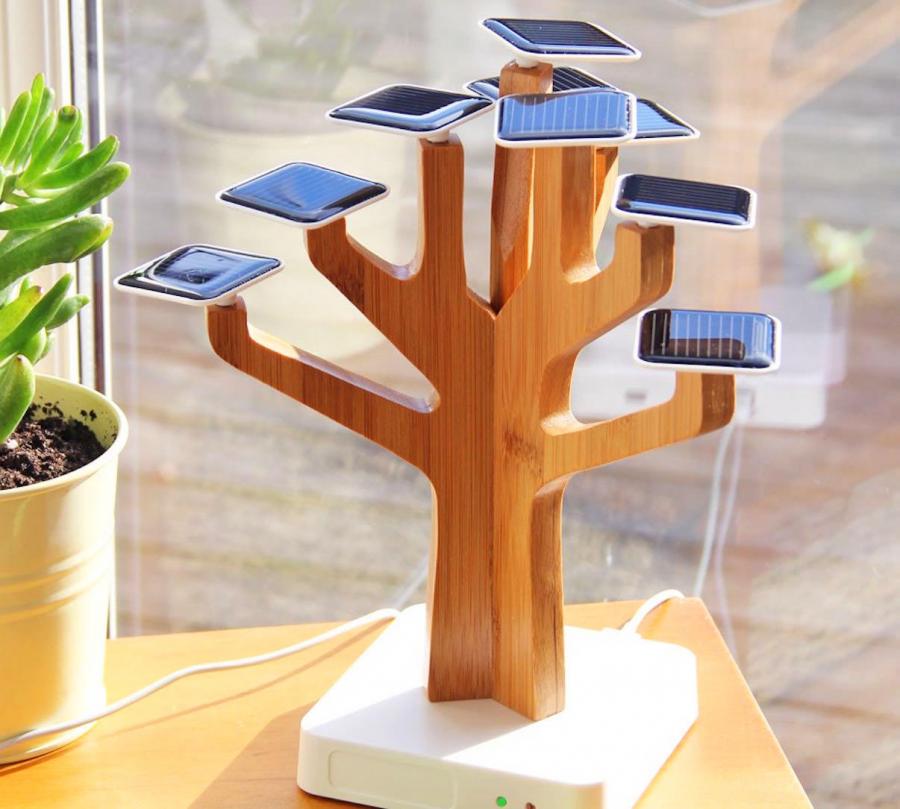 But with technology in the solar sector developing at a pace to keep up with the rapid growth in demand, some impressive breakthroughs have been made.
Meet 30-year-old engineer Ana Rodes, from Alcoy in the Valencia region, who has developed a way to integrate solar cells into textiles, paving the way for cheap energy generation through flexible materials such as awnings or parasols.
What began as the final project for her master's degree has developed into a prototype that can feed an entire LED lighting system and charge a cellphone.
Her work is part of a larger project developed with support from the Valencia government's sustainable economy department.
Photo: PEPE OLIVARES / EL PAÍS
Ana believes her system will be useful for activities that have no easy access to the grid but have significant exposure to sunlight. The thin-film panels on which the research was based are light, flexible and semi-transparent meaning we could see photovoltaic tents, solar sails or canopies for boats, pergolas, scaffolding coverings and numerous other applications in the not too distant future.


In the UK, flexible solar technology is also (literally) being rolled out on a slightly larger scale by innovative clean-tech solutions company Renovagen.
Their first product, the Rapid Roll "T" system takes portable solar power to the next level of capability and mobility.
From the single unit shipping container, combined with inverters and a large battery bank, a commercial-scale off-grid solar power system enables self-sufficient power to be deployed easily in remote locations, for use by the military and in disaster relief, as well as industries such as mining, oil & gas, construction and telecommunications.

To give you some idea, the system can deploy a huge solar array measuring 5 or 10 metres in width and up to 200 metres in length.

Renovagen also foresee that by integrating more efficient solar cells in the future, systems of up to 600kWp may become possible, providing city-scale power sufficient for a large mining site or military main operating base in a matter of hours.
---
With thanks to: https://www.renovagen.com/
https://elpais.com/


Follow us on social media:
https://www.facebook.com/solarinspain

https://www.instagram.com/solar_in_spain